At the opening session of the 2021 Council of Independent Colleges' Chief Academic Officer Institute, Provost Ron Cole of Allegheny College was presented with the 2021 CIC Chief Academic Officer Award.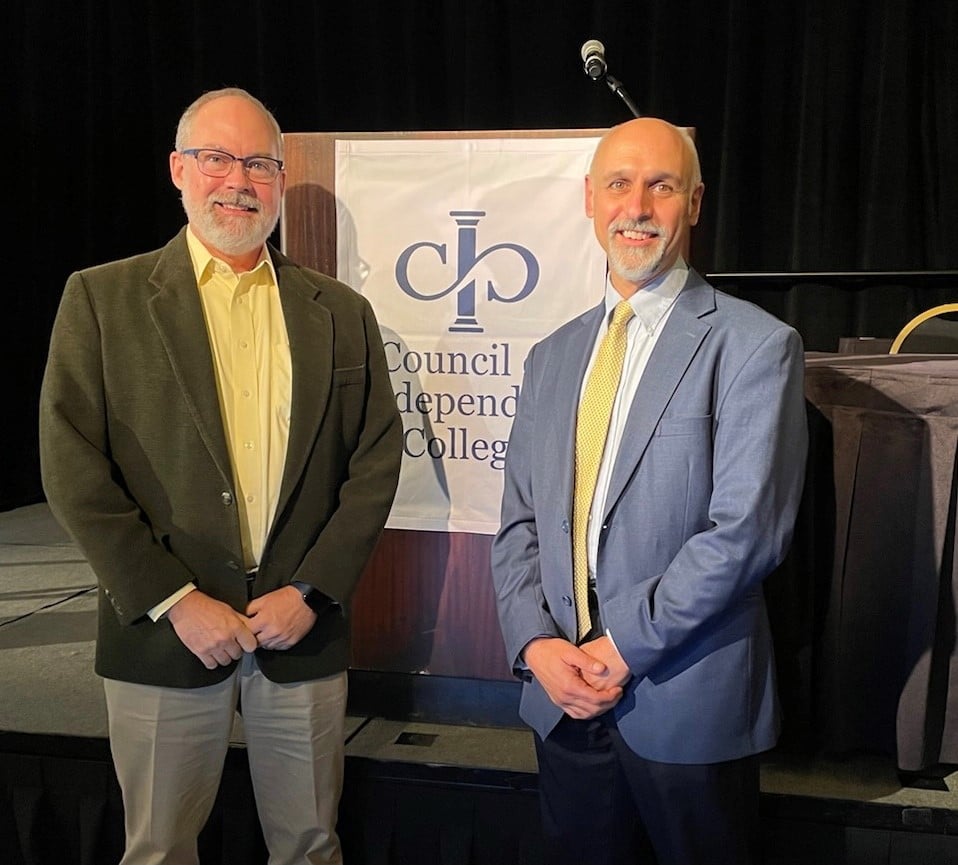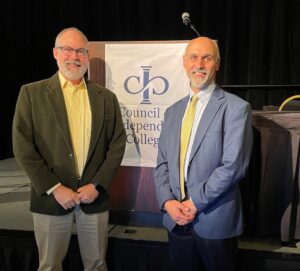 The award recognized Cole's support of colleagues at independent colleges and universities including regularly presenting at CIC institutes and the CIC Workshops for Department and Division Chairs, and leading the Mentor Program for new CAOs.  Present at the ceremony was GLCA President Mickey McDonald and CAOs from GLCA members institutions.  "Ron is well deserving of this award.  He thinks deeply about collaboration, camaraderie and sharing knowledge," noted McDonald.
In his recognition speech, Cole remarked on his thoughts on leadership:
"Lead with empathy, lead to serve, and lead for purpose. I believe these are essential ingredients to build the leadership capacity and positive morale that's needed to achieve those goals that ultimately are meant to serve our students and strengthen our institutions.  Strategic goals for programs and policies will evolve and change. But, the culture of leadership shapes how we achieve our goals and that, I believe, is long lasting …I'd like my legacy to be a community of care built from empathy, service, and purpose – because this is how I believe we achieve our strongest outcomes."
Cole joined the faculty at Allegheny College in 1994 and has served as Provost and Dean of the College since 2015.  He is currently the Chair of the GLCA Deans' Council. 
See the announcement of the award from Allegheny College here.  Learn more about the Council for Independent Colleges here.