Lauren Bergeron, an Albion College student majoring in history, earned the distinction of having her poster submission accepted for inclusion in the Council on Undergraduate Research (CUR) Annual Posters on the Hill Event in Washington, DC.  Her research project is one of 60 selected from 350 applications to this year's Posters on the Hill.
The title of her poster is "'This Insolent and Inhuman Race':  White Union Soldiers' Thoughts about White Southerners during the Civil War Era."  The poster derived from research that Lauren conducted in the summer of 2019 as a member of an Albion College team participating in the GLCA-Library of Congress Faculty-Student Research Initiative in Washington, DC.  Other members of the research team were Destiny Styles, a Kinesiology major, and Dr. Marcy Sacks, Professor of History at Albion College. The title of the team's project is "White Supremacist Thought and the Struggle for Union in the Civil War Era."  
Most of Lauren Bergeron's research had centered in the Library of Congress manuscript division.  She observed that "The experience of researching at the Library of Congress allowed me to find relevant information in one place which was unavailable anywhere else.  It also gave me the opportunity to expand my research beyond manuscripts.
"I was able to spend two days of the program in the Prints and Photographs Division looking through images from the Civil War and clippings from Harper's Weekly. Though the bulk of my research is focused on what I found in manuscripts, one of the clippings I found in the Prints and Photographs Division fit perfectly into the topic of my research and it is now the focal point of my poster."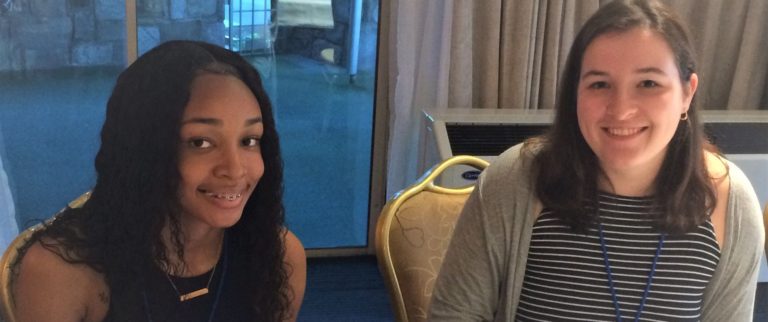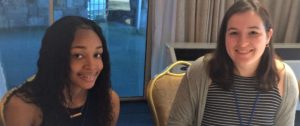 Destiny Styles, another student member of the Albion College team, has a strong interest in African American history.  Her project also drew from original manuscripts of the Library's collection, including diaries of African Americans, who express the consciousness of being human beings while also being regarded as property by their white owners.  "Working with the African Americans and seeing that they are just human beings who are oppressed changed the views that the soldiers had about them. I worked to find how African Americans felt after going through this war with people who looked down on them and thought of them as property and not humans."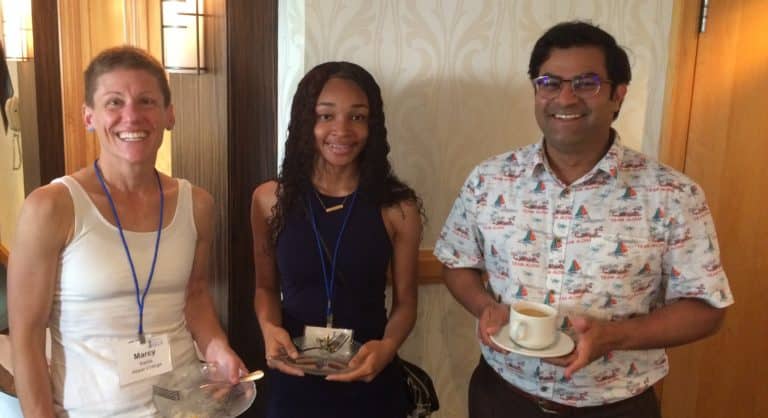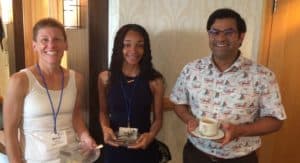 Marcy Sacks was the faculty leader of the Albion College research team.  Asked about her decision to apply for the summer program with the Library of Congress/GLCA program, she said:  "My interest in participating derives from my long-standing effort to introduce students to archival research.  For the past number of years, I have taken students, mostly underrepresented students, with me to conduct original research at libraries throughout the east coast. In each case, I have witnessed the students develop a self-confidence that is not possible to achieve in a classroom. 
"The travel involves learning how to navigate cities and public transit systems, overcoming the intimidation of entering a research library and utilizing its resources (including the human resources by asking for help from archivists and librarians), and taking ownership of a research project. The experiences are always empowering for the students, and they always reinvigorate my commitment to the act of teaching and providing profound learning opportunities for students."
A total of three project teams participated in the GLCA-Library of Congress Faculty-Student Research Initiative in the summer of 2019.  One team, led by Dr. Kedar Kulkarni of FLAME University in Pune, India researched a project entitled, Poetic Modernisms, Gender, and Sexuality in Four Indian Languages."  Another team, led by Dr. David Tresilian of the American University of Paris, researched a project entitled, "Coming to America:  The Early Arab-American Generations."