December 11-13, 2019
Ann Arbor, Michigan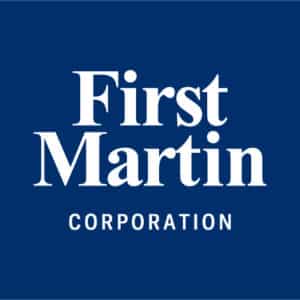 Thanks to First Martin for their financial support.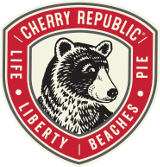 Thanks to Cherry Republic for their donation.  
Guest Speakers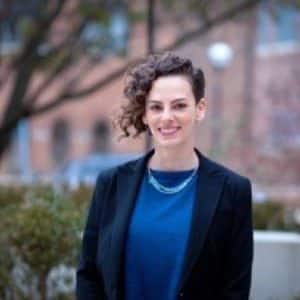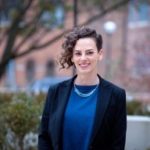 Sara Abelson, MPH is Co-Investigator & Lead for Diversity, Equity and Inclusion Projects with the Healthy Minds Network and a PhD candidate in public health at the University of Michigan. Through her research, work with Healthy Minds, and diverse collaborations nationally, Abelson is helping college leaders and educators understand the mental health needs of vulnerable student populations and identify how they may intervene to improve mental health and mental health equity through changing policies, structures, and practices. She serves on the UM Diversity, Equity and Inclusion Advisory Board in Student Life and the UM Task Force on Graduate Student Mental Health. As Vice President at the national nonprofit Active Minds from 2008-2016, Abelson created a powerful network of student leaders and programs that are improving mental health on hundreds of college campuses across the country. This work has been showcased on NBC Nightly News, NPR, in The New York Times & The Chronicle of Higher Ed. Abelson completed her MPH at the University of Michigan and her BA at Cornell University.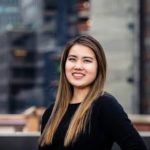 Kristelle Aisaka, JED Campus Advisor. Kristelle is a certified health education specialist and joined JED in July 2018 after working at Syracuse University as a health promotion specialist with a focus on mental health and wellness. As a Campus Advisor, she collaborates with colleges and universities to create and sustain communities of care for students around mental health, substance use, and suicide prevention. Kristelle received a B.A. in Women, Gender, and Sexuality Studies, as well as an M.S.W. and an M.P.H. with concentrations in Sexual Health and Education and Social Entrepreneurship, from Washington University in St. Louis.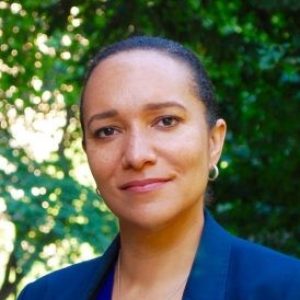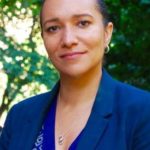 Dr. Tabbye Chavous is the director of the National Center for Institutional Diversity (NCID), associate vice president for research, and a professor of education and professor of psychology at the University of Michigan. A native of Aiken, South Carolina, Dr. Chavous attended the University of Virginia where she received her bachelor's degree and went on to earn a PhD in Community Psychology. She is also a co-founder, co-director, and principal investigator in U-M's Center for the Study of Black Youth in Context (CSBYC).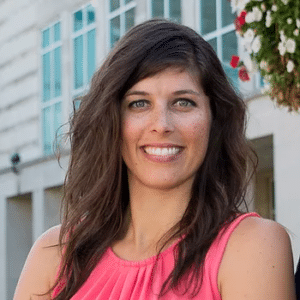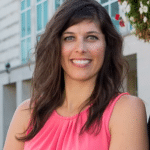 Dr. Chelsi Day is a licensed clinical psychologist. She is an Ohio native who completed her Bachelor's degrees in Psychology and Health and Sport Studies at Miami University in Oxford, Ohio while competing on the Varsity Swimming and Diving team as a diver. She then went on to earn a Master's degree in Sport and Exercise Psychology from the Chicago School of Professional Psychology followed by a Master's degree and later a Doctoral degree in Clinical Psychology from Antioch University New England in Keene, NH.  In addition to her clinical work, Dr. Day is the founder and current director of the Nationwide Children's Hospital Columbus Marathon and Half Marathon Psyching Team.  Currently, Dr. Day serves as a Sport Psychologist within Athletics at Ohio State University in Columbus, Ohio.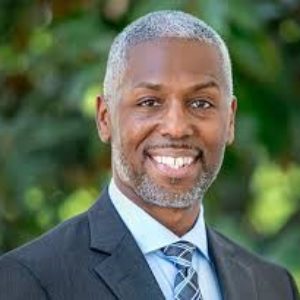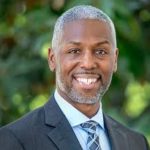 Carlton E. Green, Ph.D., Director of Diversity Training & Education in the Office of Diversity & Inclusion (ODI) at the University of Maryland (UMD). Dr. Carlton Green has lead ODI's Diversity Training and Education programming that promotes, supports and develops inclusive excellence at UMD. In this role, Green is responsible for developing a cohesive strategy for diversity training and education; implementing and lead campus-wide discourse programs and events focused on diversity and inclusion; and collaborating with units across campus to assist faculty to support inclusive curricula and approaches to teaching.
Green has more than 20 years of experience working in higher education across departments, including student activities, multicultural services, residence life, academic affairs, athletics and counseling services. He joins ODI from UMD's Counseling Center. Green has received UMD's Division of Student Affairs Outstanding Service Award, as well as the Champion of Our Community Award by the LGBT Staff and Faculty Association. Green earned his Ph.D. and M.A. in counseling psychology from Boston College, and B.A. in ethnic studies and history from Southern Methodist University.  He also serves as an advisor to The Steve Fund.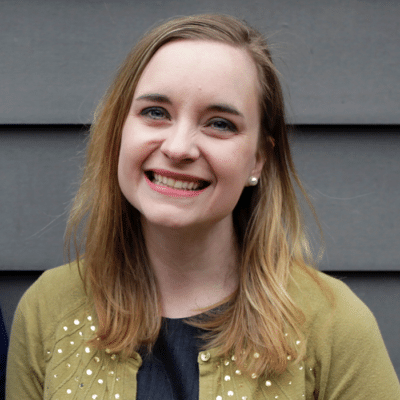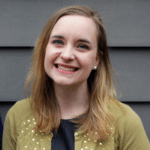 Laura Horne, Chief Program Officer at Active Minds.  Laura develops innovative strategies and unique partnerships to empower students to help schools and society embrace a comprehensive, public health approach to mental health. Prior to Active Minds, Laura led public health initiatives at the National Association of County and City Health Officials and Tulane University. Laura earned her Master of Public Health degree in community health sciences from Tulane University and her Bachelor of Arts degree in communications from Loyola University New Orleans. Laura works from Philadelphia.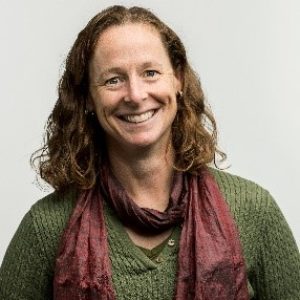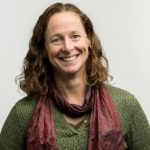 Janet Lewis Muth is the inaugural Director of Health Promotion at Carleton College. In this role, Janet oversees multiple prevention grants and works with professional and student staff to address the priority areas of mental health and well-being, sleep, alcohol and other drugs, and sexual health. Prior to launching the Office of Health Promotion in July of 2016, Janet spent 15 years addressing different variations of health promotion and health equity through community organizing, coalition building, and advocacy in the nonprofit sector. Janet is an alumna of Oberlin College and received her MPH in Community Health Education from the University of Minnesota.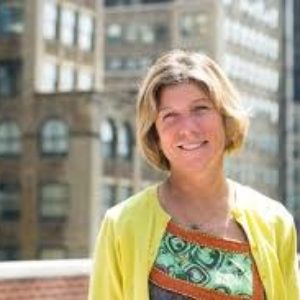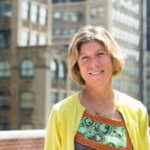 Nance Roy Ed.D., Chief Clinical Officer at JED. Nance has over 20 years of experience as a psychologist working in college mental health. In addition to her work at JED, she is an Assistant Clinical Professor at the Yale School of Medicine, Dept. of Psychiatry. Nance was Director of the Health and Counseling Center at Sarah Lawrence College before becoming the Assistant Dean of Health and Wellness at Sarah Lawrence, and more recently was the Associate Dean of Health and Wellness at Rhode Island School of Design. She is a senior advisor for the National College Depression Partnership and her publications have focused on effective strategies for treatment and management of at-risk students on college campuses. Nance earned a B.S. degree from the University of Rhode Island, an M.S. from the University of North Carolina and an Ed.D. from Harvard University.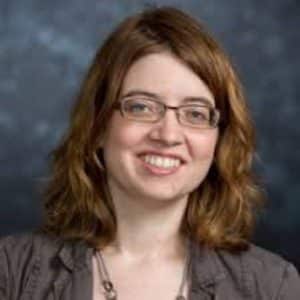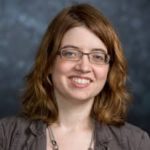 Andrea Tracy, Ph.D., earned both her M.S. and Ph.D. at Purdue University in Psychological Sciences & Integrative Neuroscience, and BA in Psychology from Grinnell College.  She is currently an Associate Professor of Psychology and Chair of the Neuroscience program at Grinnell College.  A well published author and presenter, Dr. Tracy has served on Grinnell's Student Mental Health Task Force, Residential Learning Task Force, Committee on Student Life, Student-Athlete Mental Health Advisory Board, and Harm Reduction Committee.  In collaboration with the Associate Dean for Wellness & Prevention, she developed and conducted a summer workshop for faculty on How to Support Student Well-Being AND Academic Success.  She was awarded Grinnell's Award for Excellence in Service to Students and Student Affairs in 2016.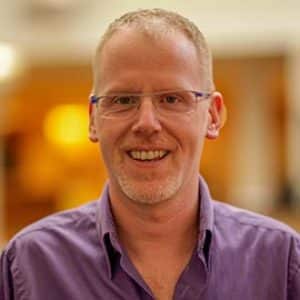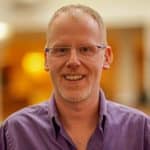 Dr. Woodford is an Associate Professor of Social Work at Wilfrid Laurier University in Waterloo, Ontario, Canada. His research addresses the social exclusion/inclusion, wellbeing, and resilience of LGBTQ+ people, focusing primarily on college students. Specifically, he examines intersections between campus climate and LGBTQ+ students' mental health and academic development, as well as the role of multi-level protective factors that can help students thrive in the context of adversity. Central to his research is concern for the consequences of everyday LGBTQ+ microaggressions on students' outcomes. Prior to joining Laurier, he was a faculty member with the School of Social Work, University of Michigan. While at UM, in 2013 he co-led the US-based National Study of LGBTQ Student Success. Currently, he is Principal Investigator for two federally funded LGBTQ campus climate and student wellbeing studies in Canada.