A lively, engaging reading by two winning authors of the GLCA New Writers Award took place at Hope College on the evening of March 8, 2022.  The event featured presentations by Gabriel Bump, 2021 winner of the fiction award, reading from his novel, Everywhere You Don't Belong; and by Marianne Chan, winner of the 2021 poetry award, reading from her winning volume entitled, All Heathens.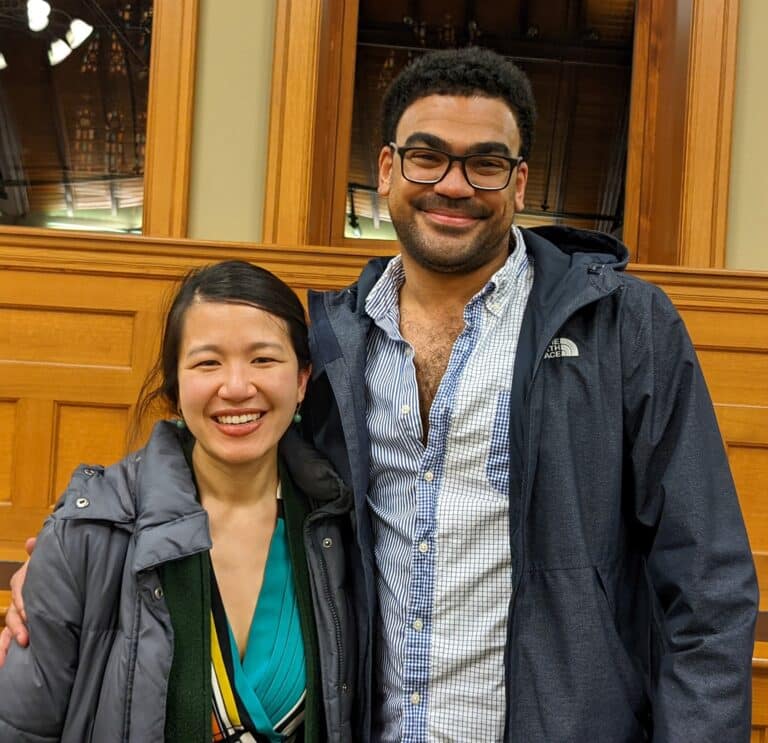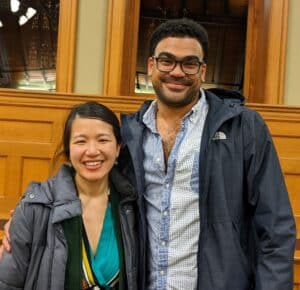 The event was a compelling example of the power of the New Writers Award to generate student interest in creative writing by young writers who are in early stages of a literary career.  Founded in 1970, this program continues to create opportunities for promising young authors to meet with students, visit classes, give public readings, and answer questions about their work and the process of writing and publishing.  More than 70 people attended the Hope College event – including students, faculty members, and others from the college and Holland community. 
Gabriel Bump's novel is a coming-of-age story set in Chicago.  While the setting is real, the family and lead character of the novel are fictional; Bump spoke of the great pleasure he has in imagining a world through fiction in a setting he knows well. Marianne Chan's poems explore elements of her Filipino-American identity and the experience of family, place, and culture.  She explores human relationships through the lens of places, things, or events – the moon, Michigan ice, Magellan's circumnavigation of the world. 
Several students had major roles in the event, introducing the writers with tributes to their literary achievements, and leading a question and answer session that yielded remarkable responses from the two writers.  The dialogue ranged from questions about the act of writing, how their writing has changed over time, other authors who had  inspired them,  the process of getting published – and what their next works would be.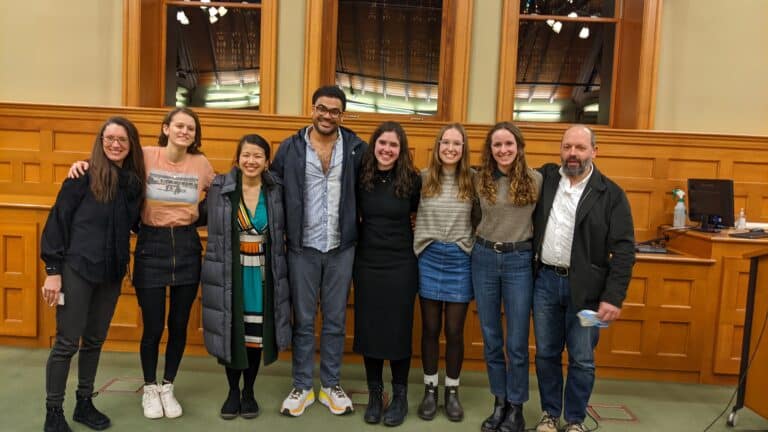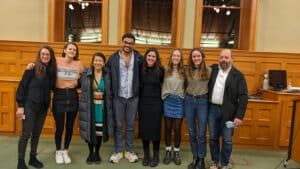 In closing, both authors expressed their thanks to the GLCA and the New Writers Award for the opportunities the program had created for themselves both personally and professionally.  Gabriel Bump said, "This award is the best thing that has come about from this book."  Several attendees expressed their admiration for the writers in conversation and in purchasing books, which the authors signed. 
The wining writers of the current year's season are:
Marianne Chan, winner of the poetry award, for her volume entitled, All Heathens
Gabriel Bump, winner of the fiction award, for his novel, Everywhere You Don't Belong.
Nina Boutsikaris, winner of the creative non-fiction award for her work, I'm Trying to Tell You I'm Sorry. 
An announcement of the winning writers for the season that will begin in September 2022 can be found at this link.